Adults and teens in Tuscarawas County are encouraged to get reading in 2022 by participating in the Library's new Book Nerd Reading Challenge. Participants are challenged to read 25 books in 2022. Those that complete the challenge will receive a free pair of fun "Book Nerd" socks.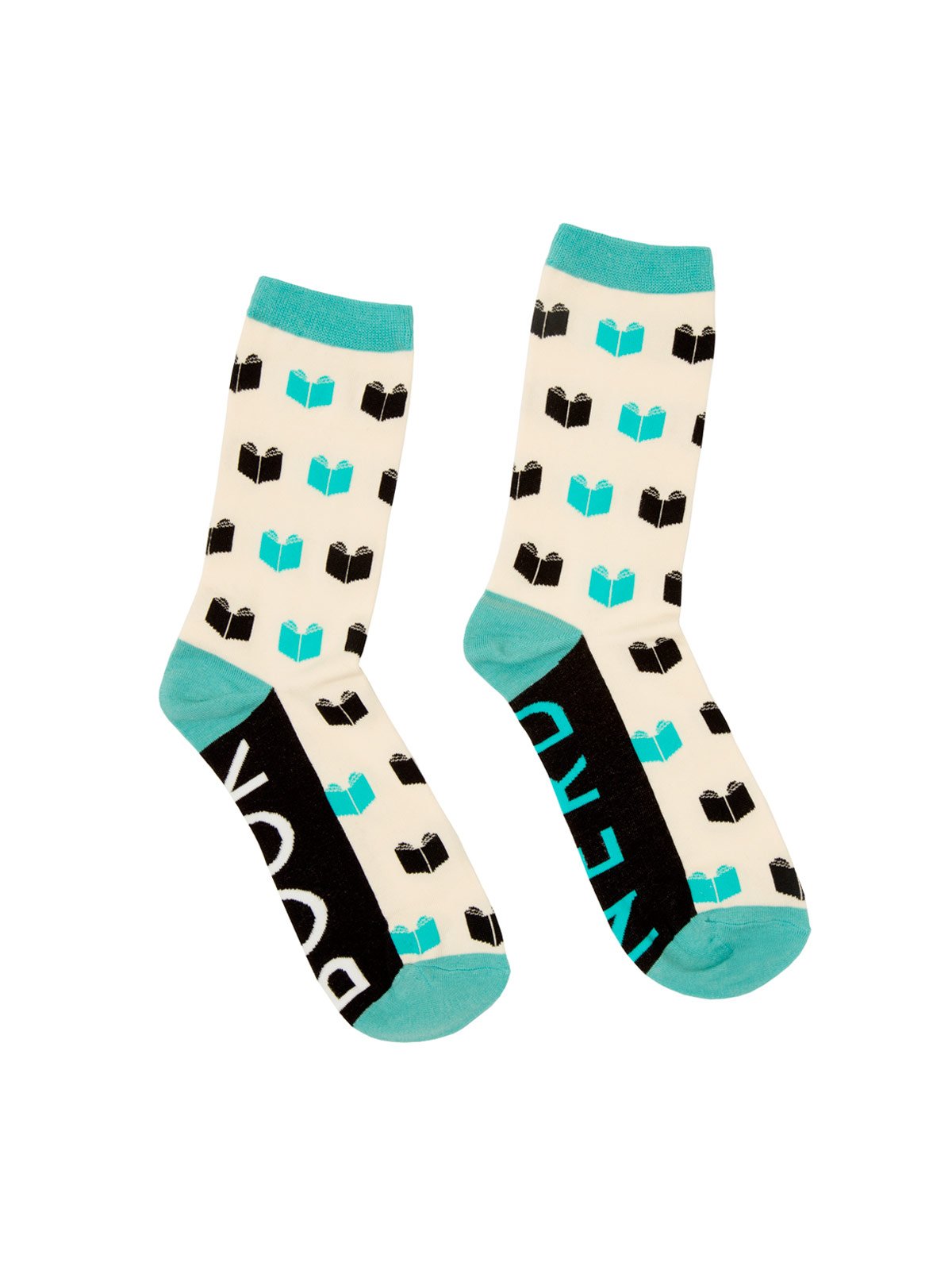 "We wanted to create a reading challenge for adults and teens that feels doable," stated Adult Services Manager Robyn Guedel. "Some book challenges are intimidating and require a large time commitment, but we just wanted ours to be fun and laid back. No one needs more stress in their life right now."
Participants are able to complete the challenge by the end of 2022 by reading just 1 book every 2 weeks.
Interested participants can download the Beanstack Tracker app on any smartphone or tablet, or by visiting tusclibrary.beanstack.org on the web. A paper version of the challenge will also be offered in the latest edition of Between the Lines – the library programming newsletter that will be delivered by mail to homes in Tuscarawas County after the first of the year.
According to Guedel, Beanstack allows library customers to track their reading and earn badges for each title that they read.
"If anyone participated in our Summer Reading Program or our 21 in '21 Reading Challenge this past year, they will be familiar with this app," stated Guedel. "It is really simple to use, but if anyone has any issues or questions, they can always call their nearest County Library location and we would be more than happy to walk them through the process."
Guedel mentioned that anyone who completed the 21 in '21 Reading Challenge that ends December 31st, 2021, will be able to pick up their prize through the month of January at any TCPL location.
"We really think our customers are going to enjoy this new reading challenge," said Library Director Michelle McMorrow Ramsell. "Our staff has been busy coming up with creative ways to keep our library customers engaged with the library and creating programs and reading challenges that offer our community a way to have fun while still staying safe."
The Book Nerd Reading Challenge begins January 1st, 2022, and runs through December 31st, 2022. Participants are only eligible to complete the challenge once.
For more information about this reading challenge or any programs and services offered by the County Library call your nearest TCPL location: Main 330-364-4474, Bolivar 330-874-2720, Strasburg 330-878-5711, Sugarcreek 330-852-2813, Tuscarawas 740-922-2748.